Meet Dr. Matthew Bortolussi
Chiropractor Dr. Matthew Bortolussi loves that his job is to assist people with their healing and leading them to a healthier life with a gentle and natural approach that's really simple and elegant, when you get down to it.
Changing Course to Chiropractic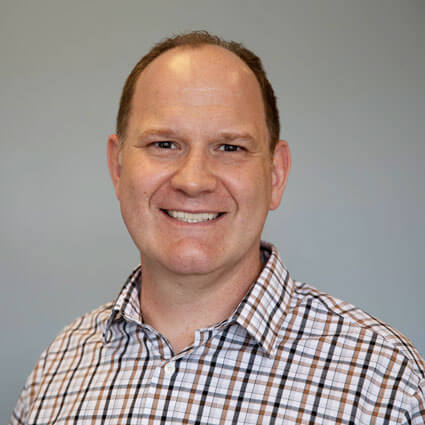 Dr. Matthew was an undergraduate at the University of Western Ontario, studying physiology, on his way to medical school, when he made the decision to change his career to chiropractic. He worked summers for a specialist in internal medicine assisting with his research, and noticed the patient files all had a similar approach.
Patients would come in with the same condition and receive the same medication year after year. It seemed to Dr. Matthew that the doctor was just managing the downward slide of his patients, instead of finding ways to make them better. Their futures looked hopeless, destined to continue to suffer. He didn't see how this model of a career in medicine could prove fulfilling for him.
That's when a friend suggested chiropractic to Dr. Matthew. He started to look into it, and the more he investigated, the more he liked the big ideas and premise, because it simply made sense. Chiropractic was about giving people hope and finding ways to make their lives better. The concept resonated with him, and he received his Doctor of Chiropractic from New York Chiropractic College in 2004.
Explore Our Services

A Passion for Family
Dr. Matthew admits to being passionate about doing everything he can to support his children's health, happiness, and success in life. That includes supporting them in their school ambitions and endeavors, supporting their hobbies and interests, and any sports or athletic pursuits they might have. He considers himself fortunate to be able to spend time with them and see what they're doing.
Outside the Practice
When he's not helping patients at Vellore Chiropractic & Wellness Centre, you'll likely find Dr. Matthew outside with his family boating, skiing, biking, hiking, or taking the dog for a walk in the morning.
Take the Next Step
Dr. Matthew wants to bring hope and a better health outcome to his patients. Why not see what chiropractic has to offer you? Contact us today to book an appointment.

Dr. Matthew Bortolussi | (905) 417-5272