Meet Dr. Natalya Telenchenko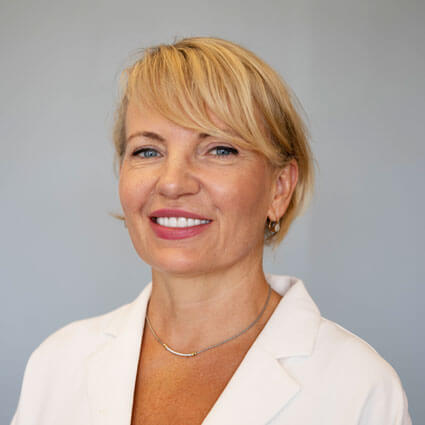 Dr. Natalya Telenchenko is a family chiropractor, and mother of two beautiful children, and is a dedicated warrior for chiropractic and optimal health.
After completing her Bachelor of Science degree at York University, she earned her Doctor of Chiropractic at Canadian Memorial Chiropractic College in 1995. She has been in practice in Vaughan for over 20 years, serving many families throughout Maple, Woodbridge, Thornhill and the greater GTA community.
Chiropractic for Optimum Health
Dr. Natalya has extensive experience working with athletes, children, pregnant women, and older generations. Her emphasis is on overall optimization of health for all ages. She helps achieve this by focusing on a healthy nervous system, helping you to have freedom from pain, stiffness, and stress.
Explore Chiropractic

Outside the Practice
Dr. Natalya is also a yoga instructor, practicing what she teaches, and also has extensive experience providing active optimal wellness workshops for corporate health programs, community groups and sports teams.
Take The Next Step
Contact us today to book an appointment.

Dr. Natalya Telenchenko | (905) 417-5272