New Patients at Vellore Chiropractic & Wellness Centre
Welcome to Vellore Chiropractic & Wellness Centre! We encourage our patients to book their appointments on the Jane app and follow the instructions for new patients. You will be guided to complete a series of forms that provides us with important health history details, in addition to your insurance and personal information. This enables us to have the information we need to begin the process of determining what's going on with you and how we might be able to help.
If you're unable to schedule online, our friendly staff members will provide you with everything you need to know prior to coming into the office. Our onboarding process is generally complete in one visit; please allow 30 minutes.
When You Come to the Office
When you come for your first visit, you'll get all the testing done—physical exam, scans, and other tests based on whom you're seeing. Your doctor will look over the test results to assess your condition before giving the appropriate care. We start you out immediately, unless otherwise indicated.
Our goal is to give patients some relief, while also evaluating how their body responds to the care. When complete, patients return to the front desk to schedule the next appointment and handle any financial responsibilities.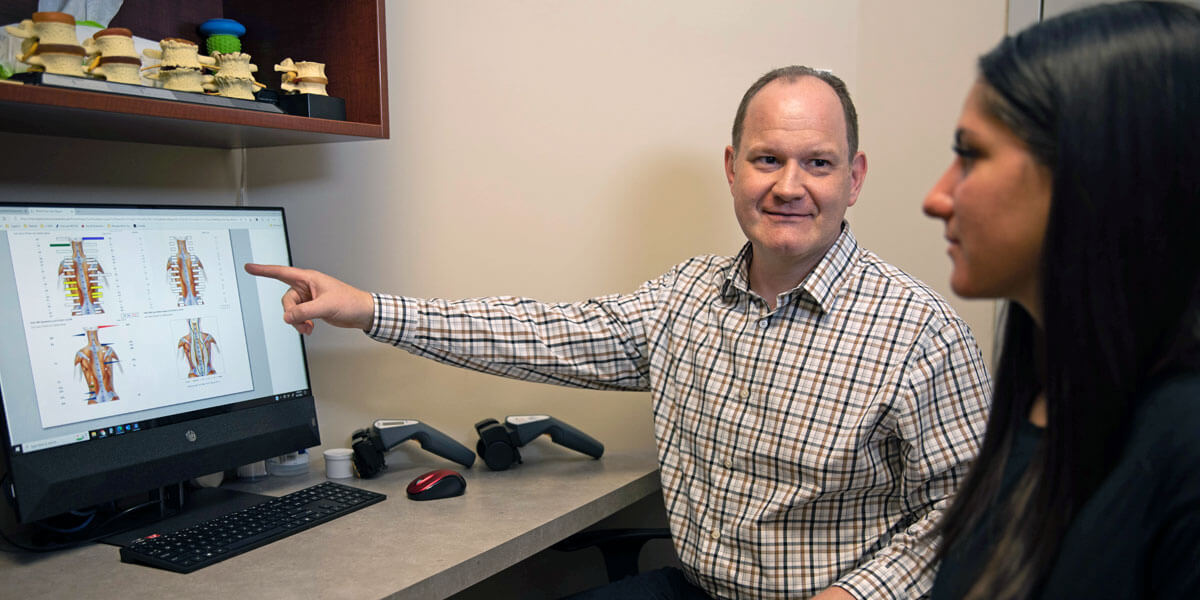 What to Expect on the Second Visit
The second visit is our report of findings. Your doctor will go over all the findings from your tests and discuss your diagnosis, what we can do to help, how long it will take and how much it will cost. They will answer any questions or concerns you might have, go over the proposed care plan, and the schedule.
Financial options are also reviewed at this time. If there's insurance, you'll be advised of any co-payments, deductibles or other payments you're responsible for. All other options are discussed as well. Our fees tend to be very reasonable in comparison with other practices in the area.
Book an Appointment Today
We'd love to help you get out of pain and achieve your health goals. Contact us to get started.
Contact Us

New Patients at Vellore Chiropractic & Wellness Centre | (905) 417-5272