Vellore Chiropractic & Wellness Centre Reviews
What Our Woodbridge Patients Say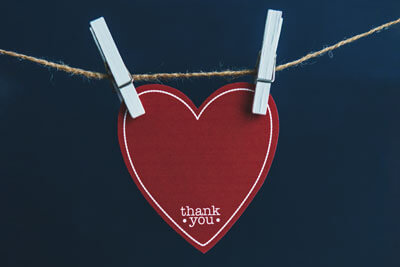 At Vellore Chiropractic & Wellness Centre we love when patients share with us their feedback and comments after chiropractic care. Please read our patient testimonials below to see what other people have achieved through their tailored treatment plans with us.
Share your stories too! Click here to send us your feedback so that we can help to spread the word about the benefits of natural Vellore Chiropractic & Wellness Centre care.
For more information, or to schedule an appointment contact us today.


Pain Free Life Thanks to Vellore Chiropractic & Wellness Centre
In November of 2007, I called the Centre desperately seeking an appointment with an RMT to help me with terrible back pain associated with a muscle spasm. I have been seeing a chiropractor in Toronto but he was closed for a family vacation and I was in so much discomfort I needed something!
This was the first time I ever had a massage and I was anxious. The RMT was amazing and very supportive, however when I got up to leave I was still feeling terrible pain. Dr. Matt offered to help me and gave me an adjustment. We set up a few more appointments after that-to see me through while my chiropractor was on holidays.
Read More of Alessandra's Story
Dr. Matt sat with me and asked me several questions about my injury, my current treatment plan and my hopes/goals of chiropractic care. I had never experienced such incredible support and care from previous chiropractors.
He took the time to answer my questions and explain my condition, why I was feeling the way I have been and how we can make it better. He was caring, nonjudgmental and very supportive. I never went back to my other chiropractor after that one week of treatment.
Since 2008, the issues have been resolved and I continue to see Dr. Matt for maintenance. Over the years, I have recommended family and friends to the Centre and I will continue to do so. When they ask me what's the big deal of Vellore Chiropractic and Wellness Centre, I let them know that since being in the good hands of Dr. Matt, Dr. Becky and Crystal, I have been able to live a life worry free of back pain, not having to worry that if I do a certain activity I might reinjure myself.
I can literally hold my head up high, I can walk straight, my migraines have disappeared, I sleep great, and overall I feel like I have a new lease on life. I no longer need medication to manage pain and discomfort.
In the last year and a half I have been able to participate in activities that before seeing Dr. Matt I wouldn't have dared: zip lining, going on a roller coaster, horseback riding, and the list goes on.
A great big thank you to each of you!

-Alessandra P.
Life Changing Results
I have been suffering from lower back pain for most of my adult life. I have been treated by chiropractors, massage therapists, physiotherapists and even had acupuncture. Six months ago I reached a point where I could not straighten or stand up without experiencing a lot of pain and stiffness in my back. MY quality of life was diminishing at an astounding rate, it would take me twenty minutes to get out of bed and I could not sit for longer than 20 minutes at a time because of stiffness.
I decided to see my physiotherapist again to see if he could loosen up the stiffness and help me regain my quality of life. After explaining to him my symptoms he said I had all the symptoms of an "old man's back"…I'm 42 years old. After a series of appointments with no relief, I decided to try acupuncture. I found Dr. Matt's office through the internet.

My first visit was Dr. Matt was like no other visit with a chiropractor that I have ever had. I went in for acupuncture and came out with a test showing all the things that were wrong and misaligned with my back and central nervous system causing the pain. My 2nd visit, the test results were explained to me in a way I could understand and I could explain it to anyone, it made total sense!!!
Dr. Matt made his first series of "adjustments" on my back, and I couldn't help but think there is no way this 2-3 minute adjustment is going to loosen up my back and allow me to regain the quality of life I once had. Six months have passed, I've had series of minor adjustments on a weekly basis, follow up scans that proved everything that was once compared to a "tightly wound rope" was now beginning to get properly aligned.
Today I live with little pain and soreness and I can do things that I have not been able to do for a long time. I have stopped taking medications for my pain, using heat and ice packs that gave me some sort of relief and finally my quality of life is back.

-Tony R.
Genuine Care from Staff
I originally came in for massage therapy as I was having severe muscle tension in my neck and upper back mostly due to poor posture. The RMT encouraged me to meet with Dr. Matt. After a Chiropractic assessment, Dr. Matt discussed the effects and benefits of chiropractic care. After my first few visits, I already began feeling less tension in my neck and shoulders. As a new mother of two, I was engaged in a lot of activities that my body was not used to. From nursing to carrying a crying infant for hours, my back was taking a beating.
The single biggest benefit I observed was after a couple of months of chiropractic care. I started to notice my back feeling stronger and getting less tired when doing simple activities that kept me in a position for a prolonged period of time like doing dishes or sitting in a car for a long time. My posture has definitely improved. I am able to sit up straight for a longer period of time and hold my shoulders back with ease. This in turn has helped with my overall confidence level.
The one thing that I would share about my experience at Vellore Chiropractic is the genuine care that all staff have for their patients. It's a very welcoming and homely environment. My kids enjoy coming too and it's always tough to leave when they want to play in the playhouse longer. The entire team at Vellore Chiropractic has welcomed my family into their practice and have always been very flexible with appointments and scheduling.
-Ruchi P.
Feeling Better Than I Ever Have
My body has gone through a lot of changes. I first went in to see Dr. Matt because I was having some trouble with balance issues. Also, I had a lot of tension in my neck. Upon starting care, I immediately noticed that the tension in my neck was reduced and that my balance had gotten much better.
Dr. Matt had explained to me that the reason for my lack of balance was because the nerves on one side on my back were very tight and because of this they were pulling me to one side. One thing that I would share about my experience with other people is that once I started seeing Dr. Matt, I felt better than I have ever had before. The adjustments that Dr. Matt does on me are not like other chiropractors that crack your whole back. These adjustments are virtually painless and have very low impact.
-Anthony R. (age 14)
Able to Live Now
There comes a day in every man's life when he makes the realization that he's not invincible. For me that day came at age 12 when my doctor said I had a back problem known as kyphosis, a curvature of the spine which causes agonizing pain, and that would not go away without risky surgery. (A lot to take in for twelve year old boy, I assure you). This pain can be triggered by simple things such as sitting for too long, lifting things, and generally trying to do anything other than lying down.
I'm now 26, and throughout the course of my life, had tried everything from slings, back-braces, exercises…to ultimately allowing myself to be put in a solid half-body-cast to try to correct the curvature of my spine slightly, and get even a bit of relief from the pain. The only resolution to my pain, and the only means of improving upon the state of my spine, came when I was referred to Dr. Matt at Vellore chiropractic by my sister in law.
Putting aside any skepticism thrown my way by friends, I decided Chiropractic adjustments were my last shot at trying to alleviate the pain, before giving up and just living with it. I'm so glad I did.
I'm infinitely grateful that I'm now able to live life instead of coasting. Thanks Doc!!
-Dario M.

Vellore Chiropractic & Wellness Centre Reviews | (905) 417-5272